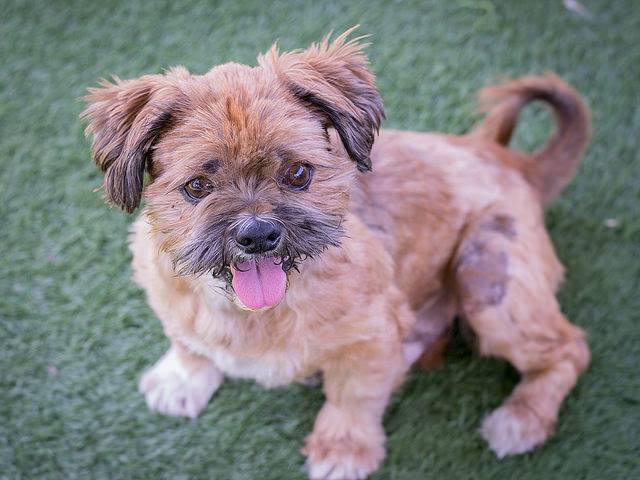 Update: Aslan has been adopted. Original post: Meet the newest member of the PAC-OC. Aslan came to OC Animal Care on June 29 as a stray and was never claimed by his owner.
Aslan is a mellow dog who is looking for someone to be his constant companion. He gets along well with other dogs, and entertains himself with stuffed toys. His best placement is in a calmer environment, where he can follow someone everywhere. He's the perfect lap dog. He has learned the doggie door and the stairs. Both were new to him. A regular schedule will make him most comfortable.
We rely on the generosity of animal lovers in our community to provide for the adoptable pets in our care. On average, it costs $300 to care for a dog until it finds its forever home. Please consider making a contribution to help us continue to rescue dogs like Aslan. Our organization has been approved for exemption from Federal Income Tax under section 501(c)3 of the Internal Revenue Code.
ASLAN – ADOPTED
Sex: Neutered Male
Age: 5 Years
Color: Brown, Tan
Breed: Lhasa Apso Mix