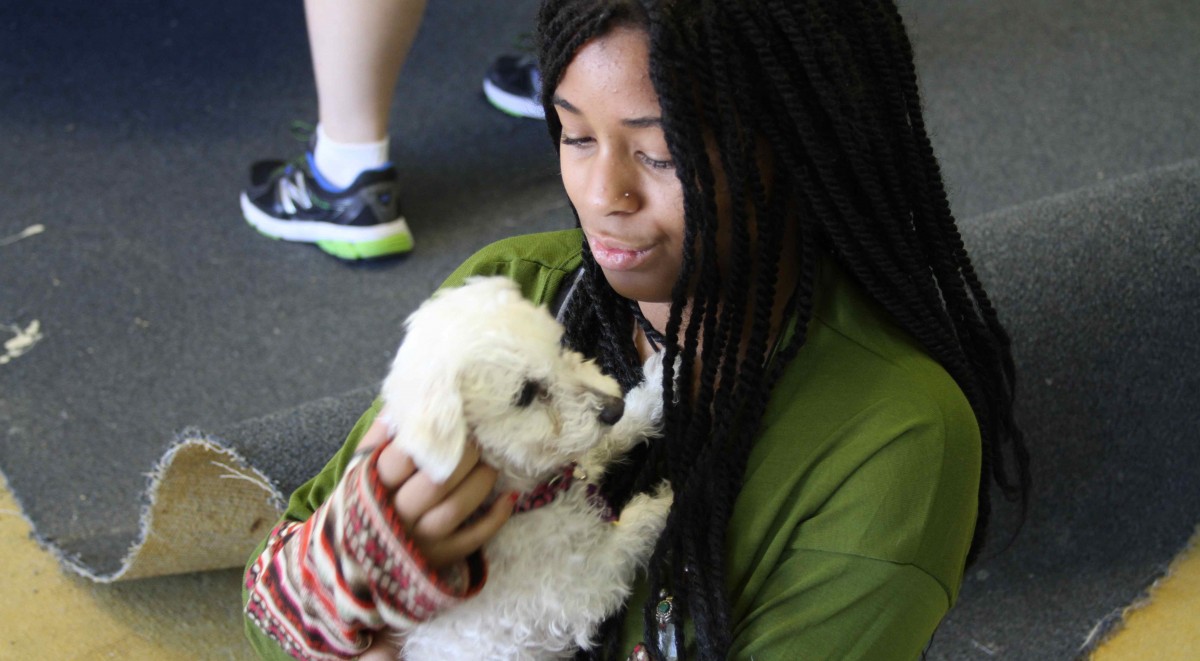 The first adoption event at the new Pet Adoption Center of Orange County (PAC-OC) in Laguna Hills was a success. Not only did it feature seven of the most adorable rescue dogs available for foster care and/or adoption, there were lots of activities going on throughout the day.
Carolyn Ruff, one of the center's volunteers came in with four of her students from Samueli High School in Santa Ana, to help with some of the remaining remodeling work, and handling the dogs, together with the other center volunteers. Visitors stopped by to purchase some of the handmade pet collars that are available at the center, among other pet lover products. And some of the available dogs may soon go to their fur-ever homes.
At the end of the day April Josephson, PAC-OC's president summed up: "It went well. We may have a couple of fosters and possibly an adoption. We had good foot traffic. We sold some of the collars being offered at the center. And the students were very helpful."
April knowingly planned the event for Saturday, February 6, 2016, one day before the Superbowl. A combination of referrals from PAC-OC volunteers, foot traffic in the shopping center where the PAC-OC facility is located, and pre-event announcements on Facebook, led to an almost steady stream of visitors.
The seven rescue pups, Beau, Tommy Boy, Dahlia, Mistletoe, Mr. Ganderson and his mom— Jasmine, and the late arrival, Bingo, were roaming free in the center's cordoned off cage-free facility, hanging out with the volunteers and high school students, so visitors were able to see them at their most natural behavior.
The PAC-OC will be scheduling adoption events on a regular basis. Thanks to all who attended and made it a success!